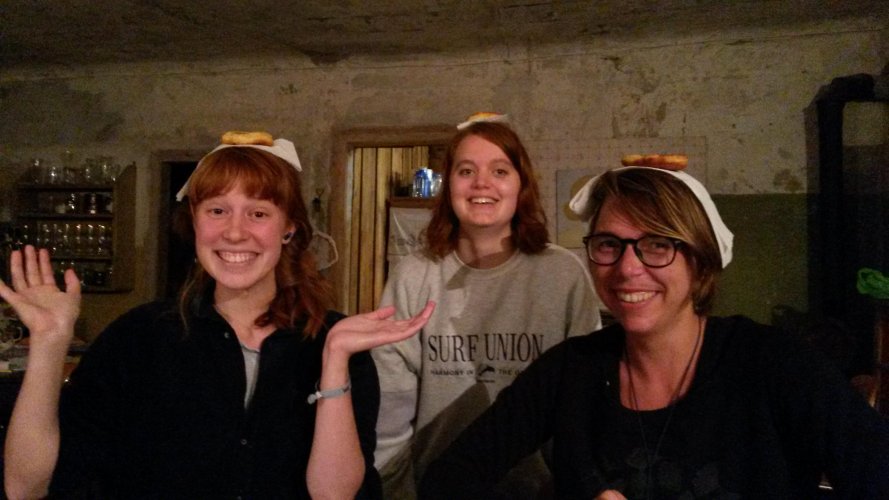 Aizpute – Town of Adventures
  We are slowly getting to the half of our short-term EVS in Aizpute. For both of us it is very different experience compare to what are we living in our lifes in France and Czechia. The local life is much slower and closer to nature, most of the people don't know other languages than latvian, but here in SERDE we are meeting very various personalities of artists.
  All of that is, of course, quite challenging and the time of two months is not really long so it needs to think about logistics! Sometimes we need to wake up all our ability to make fun of any situations as our stay turned out as Aizpute want us to experience a lot in those two months. We got a robbery and stomach virus as well as we gained some kind of ability - or more unability to wash our laundry, since we are here, any washing machine haven't worked longer than one week. And much more. Come and ask! But let's say, What's not gonna kill us, makes us stronger and we are trying to keep that as our motto!
---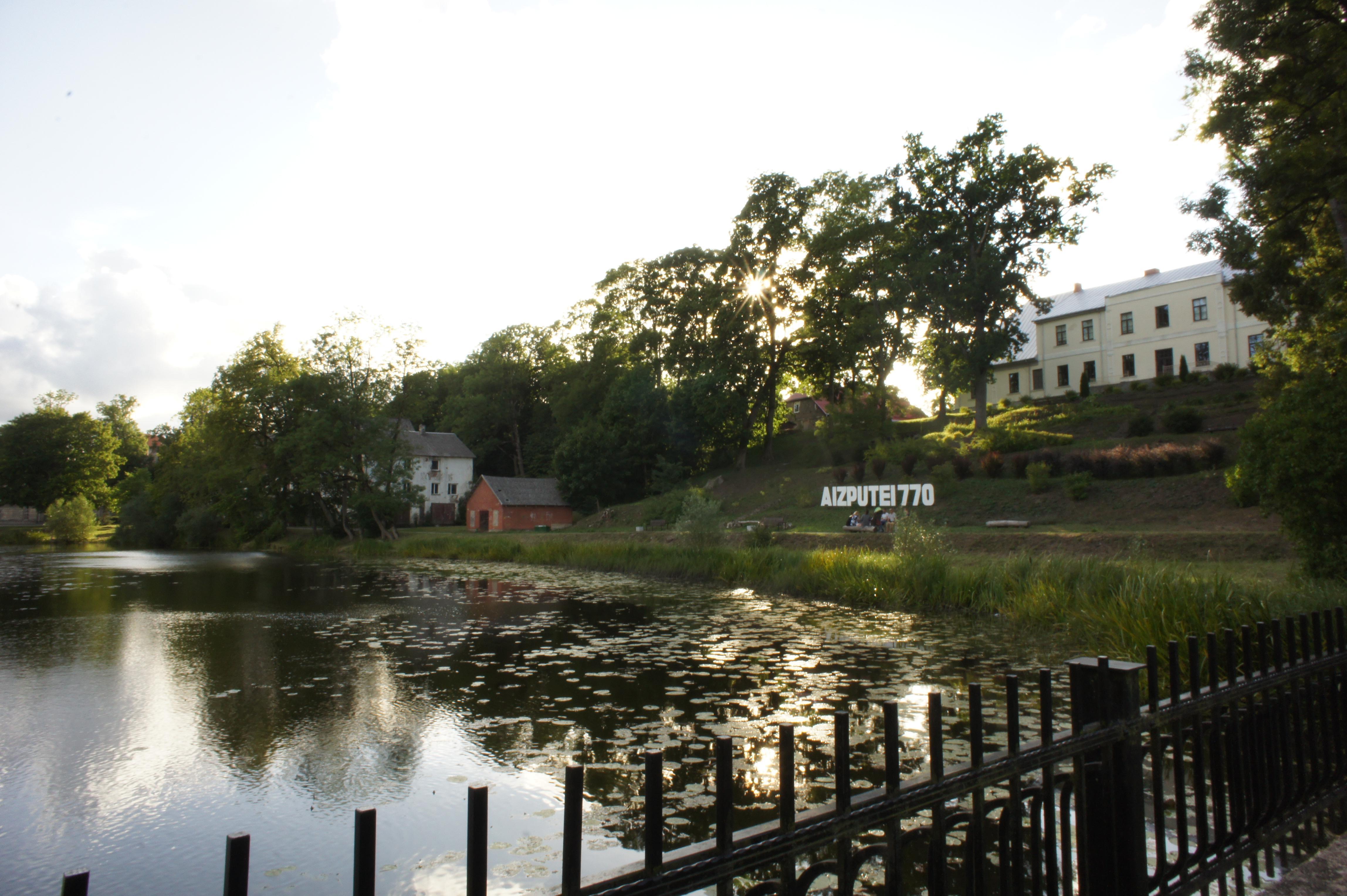 On other side I wouldn't like to complain. I personally found in Aizpute peace and time which I'm missing so much when I'm in my real life in the city. I love that I can go tothe forest in more or less five minutes, I started to draw more what I was unsuccesfuly trying to do at least two last years, I got inspirated and motivated by great enthusiatic artists coming here hungry after exploring a new places, ideas and possibilities. 
 We got an unique chance to discover local life, culture and mentality, we've been to events opening us new views, no matter if they are or are not in connection with SERDE. The peak is for sure cast iron symposium which was something completely new for both of us to discover.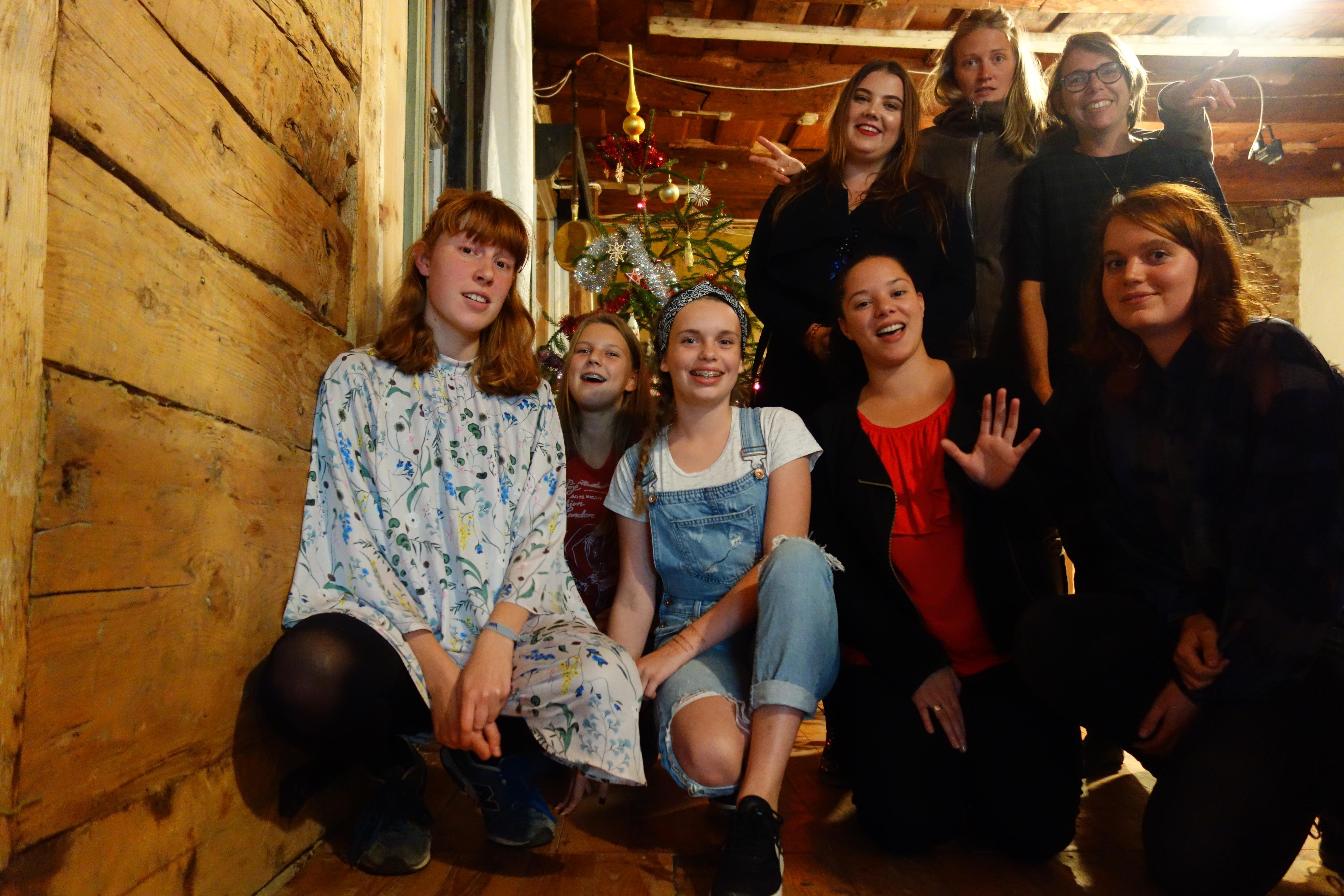 Another peak for me was occation to go to Laba Daba festival which I immediately fell in love with. 
Right now we are getting to the part when we would like to offer something by ourselves and our culture. We decided to focus on having fun so we're planning movie screenings, Christmas celebration and we also got invited to make presentation of our countries in local youth house.
Bára Jurašková
Strategic EVS project "Corners of Europe" is financed by the Erasmus+ Programme of the European Union that in Latvia is administrated by Agency for International Programs for Youth. This publication reflects only the viewpoint of the author.